Sfogliatella, babà, frolla, cannolo. People come from far and wide to sample the baked treats and famous gelso gelato (mulberry ice cream) at Pasticerria de Vivo in Pompeii. A local institution since 1955, the four generations of bakers make what we believe is the some of the best panettone around.

Marco and Ester run the business now, with help from their daughter Simona. While a lot has changed since the De Vivo grandparents first set up shop, there's one rule that hasn't been broken in sixty years.
Every loaf must have something special
Bugs! Not the gross wriggly kind. The useful, bubbly kind. It takes a lot of love to care for the lievito madre, the 60-year-old mother yeast. She needs feeding every three hours, non-stop. But few would doubt the results are worth it.
The mother yeast is central to everything De Vivo do. Just keeping it alive shows the intense dedication this family have for their craft.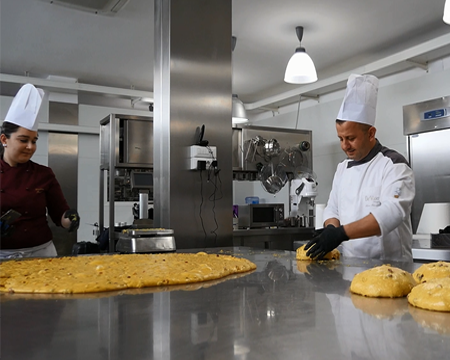 Really slow food
Every panettone at the pasticerria gets the same special treatment, with the heart and soul of the baker going into every loaf. Each ingredient is carefully chosen from Italy's top producers, including candied fruit direct from the Amalfi coast.
A maestro oversees every step, and the handmade process takes 36 hours from raw ingredients to soft, moist loaf. They may not always look perfect, but you didn't want a machine-made cube anyway, did you?
Classic or contemporary?
We love classic panettone dipped in cappuccino for breakfast on Christmas Day. But De Vivo are masters of creativity as well as tradition. Each generation brings new ideas that build on the successes of the past.
The Neapolitan area is already renowned for its baked goods, and this family business are true connoisseurs of the craft.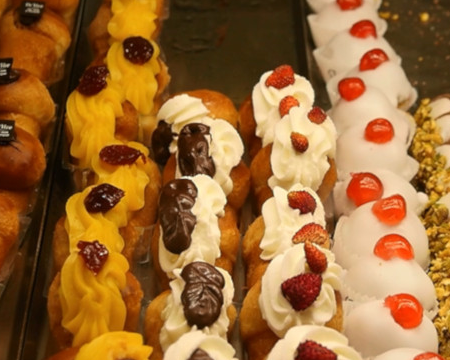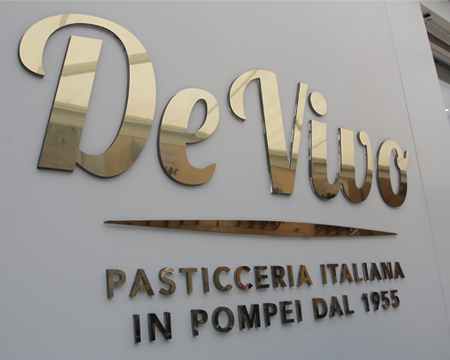 A destination in itself
Visiting Pompeii? We hope you make it to De Vivo Pasticerria. It's on Via Roma, next door to the ruins, and open from 5.30am to midnight, so you've got no excuse.
And if you need a little place to stay, we can't fault the Hotel Forum just over the road.